Fishing in Kukkolankoski
Fishing in Kukkolankoski is an experience. The beautiful Finnish-Swedish heritage landscape and the noise of the rapids are as important as the catch. Salmon or silver-hulled whitefish are then the prey for that final fulfillment. Trolling by rowing is the most traditional form of fishing in the area, but there are also good spots for fishing on the riverbank.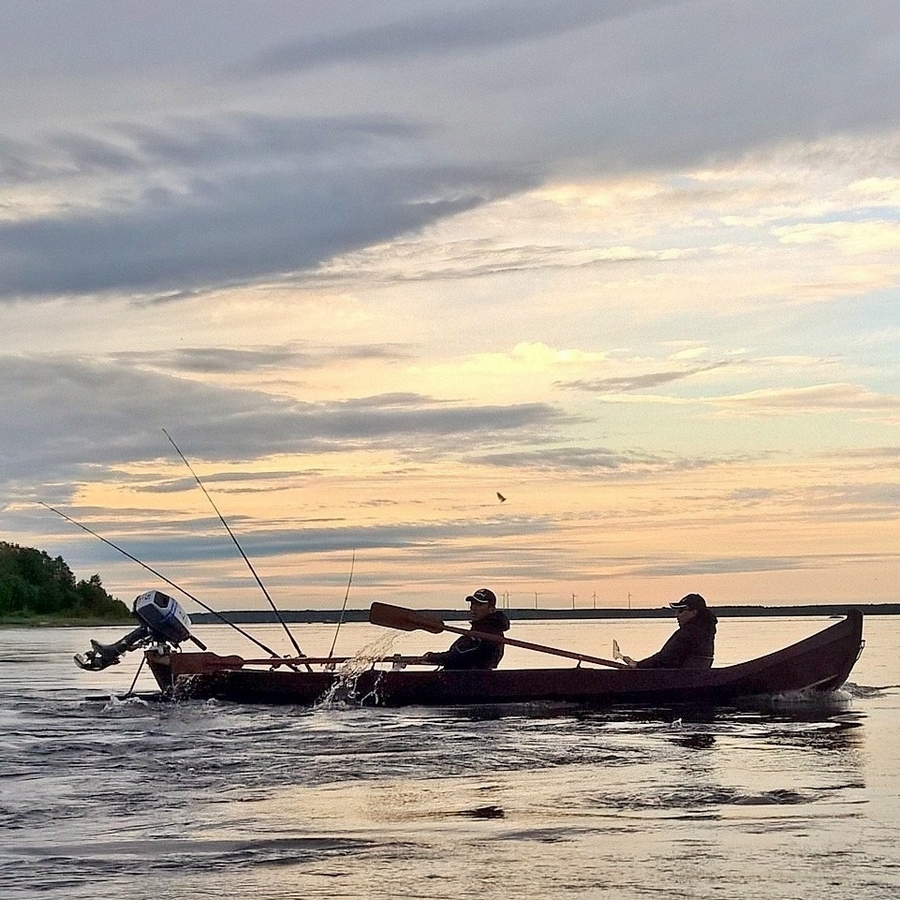 Salmon Salar - Fishing program - 'starting program'
Tornionjoki river is the biggest free-flowing river in Europe in which whitefish and salmon spawn. The traditional form of fishing in "the Channel", as the water system is sometimes called, is salmon trolling without a motor (by rowing boat).
The program contains, - rowing preliminary guidance to the fishing spot.
Fishing takes place in two customers per boat, first guide to show fishing areas and after that customers continue fishing, this program 'base' is a ferry on the river.
Fishing guidance additional hours, if necessary is 60 e / hour
Key information
Tour Duration: two – three hours program, time depends group size
Group size: minimum two person and up to 10 person the program
Price: 85 e / person
Supplement: Tornionjoki lure fishing joint permit price 20 e / adult / 24hour, ages 15-under18 / 10 e. Children under 15 years of age do not need joint permit.
Please note that in Tornionjoki river fishing is not allowed between Sunday 7pm and Monday 7pm.
Season from 1st of June to 15th of September.
Fishing equipment rent
Rowboat rental 65e / day, incl. outboard motor, oars, life jackets
Salmon fishing equipments – two rod/reel set 35e / day -incl. the lures ( 4pc) set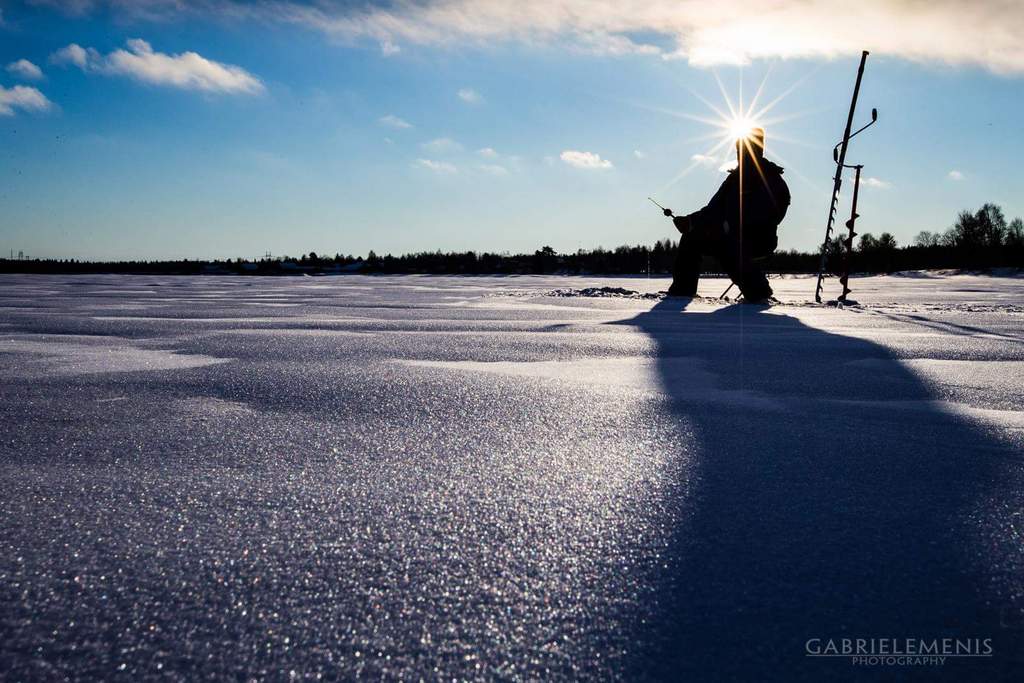 Visiting in Kukkolaraft, pick up burbut fishnets and Icefishing
Tornionjoki river is the biggest free-flowing river in Europe in which whitefish and salmon spawn. Kukkolankoski rapids are a crown jewel of Tornionjoki river. It flows unobstructed even in winter.
Would you like to try your luck in ice-fishing? Ice fishing is the activity of catching fish with lines and hooks. Our guide will teach you how to drill a hole in the ice and prepare the ice-fishing rod and baits. Then it's time to test your skills.
Key information
Tour Duration: 2–3 hours
Group size: minimum two person
Price: 78 e/ person
Season from 15th of December (weather permitting) to end of March